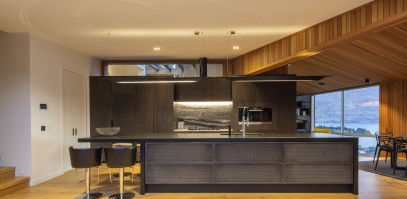 Testimonials
Our clients speak for themselves.
Wendy & Richard Byrne
Home Owners
Working with Hamish and the Team at Firman's was seamless and enjoyable. Their ability to complete the joinery work as designed by our designer and, in conjunction with our architect to produce the amazing and very unique look our kitchen has, was a real credit to them all. Their workmanship and attention to detail is impeccable and the result was them winning the N.Z. Master Joiners' Supreme Award.

It has been a pleasure working with Hamish and his team and we would highly recommend them for any joinery work.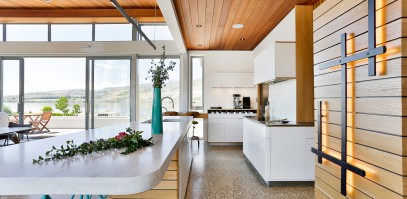 Cromwell
Bruce & Dale Paton
Home Owners
We have been fortunate to be able to use Firman Joinery on many occasions but particularly so for our latest house build in Queenstown. Firman Joinery made the joinery throughout the house and we were greatly impressed with the end result. The staff at Firman Joinery were exceptional to work with from the initial conceptual design discussions through to the on-site installation. The quality of their work is excellent and we would most definitely seek to use them for any future projects, and have no hesitation in recommending them to others (which we have done already). Firman Joinery's impressive work on our house was significant and their input contributed to the house winning the Southern Regional Supreme Award at the 2017 Registered Master Builders House of the Year.
Queenstown
Mary Jowett, ANZIA, BArch (Hons)
Director, Mary Jowett Architects Ltd
Firman Joinery has provided joinery for several of our house projects involving a variety of detailed and bespoke joinery. Communication with Gary, Hamish and the crew, throughout the process was fast, efficient and professional, and the high expectations of ourselves and the clients were well met with outstanding results.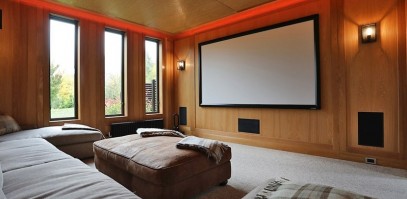 Queenstown
Stuart Bateman
Stuart Bateman Design
Just wanted to say that it has been an absolute pleasure to have Fraser and team fitting the joinery on-site. I am aware that it has been a little challenging being surrounded by ongoing construction but they been very professional at all times. Often we get caught up in the details of a project and forget to thank those involved. Also thank you very much Hamish for all your assistance with planning and option suggestions. You have been a huge help to me getting the project to this stage – almost there - it has been a pleasure to work with you. Thank you to all at Firmans.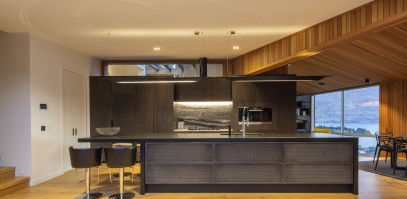 Queenstown
Greg & Janet Latham
Home Owners
Firman Joinery did all of the joinery work in our house in Kelvin Heights, Queenstown. The journey began with a visit to the factory in Oamaru and a detailed meeting with Gary, who took us through all the options and their pros and cons. He showed us many samples and shared his knowledge and experience. Once decisions were made, we were advised and informed of progress right through until completion. We have to say that Gary and his team were great to work with. They were communicative, co-operative and the craftsmanship was excellent. Totally professional in their work. The process from start to finish was well managed and we are very pleased with the outcome. Thank you Gary and Team.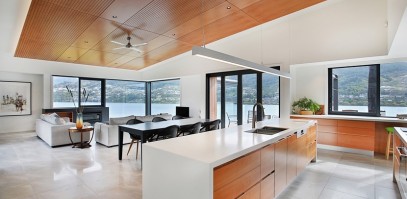 Queenstown
Faye & Graeme Ormandy
Home Owners
Firmans gave us everything we asked for in our new kitchen – timeless design, more bench space and a walk in pantry and all this was achieved within the same footprint as our previous kitchen.

The whole team's attention to detail and professionalism in the planning stage, the workmanship and the fitting of our kitchen meant it was a project which was painless to undertake and we have everything we wanted and more.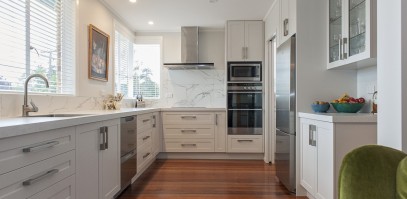 Oamaru